Salesforce Purists in Texas
Professional & Dedicated Salesforce Solutions
Ventas Consulting is aTexas-based Salesforce professional services firm.
Our team brings years of proven success within the Salesforce ecosystem
As a Salesforce Silver Cloud Partner our focus is on creating practical business strategies that maximize your Salesforce investment and ensures that your environment adapts to the changing requirements of your business.
We offer professional services consisting of CRM Implementation, Lightning Migration & Development, Custom Application Development, Business Strategy, Data Integration & Data Migration. With years of experience deploying Salesforce solutions, we carefully consider the keys to successful development, change management and training to ensure successful implementations.
Our Certified Salesforce Consultants have extensive business experience in marketing, sales, and customer service with the technical expertise to build the best solution for your business. With project experience across Sales Cloud, Service Cloud, Community Cloud, Commerce Cloud, Marketing Cloud & Pardot we can support your Salesforce environment. Our experts love a challenge and will go the extra-mile to make sure your project is on time, on budget and exactly what was promised.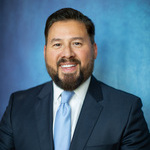 Richard
Gonzales
Richard's focus is on the company's long-term strategies, partnerships, and oversight of operations and performance. As Founder & President of multiple consultancies, he is skilled at building and leading elite teams of technology consultants that deliver client value and ROI. Richard has nearly 20 years of success in the Salesforce ecosystem, starting as one of the first Global Enterprise Administrators, then building and leading his own Salesforce consulting firms over the past 15 years.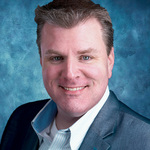 Michael
Malone
SVP of Sales and Operations
Michael is responsible for ensuring corporate Sales and Operations are effective, efficient, and performing at the highest possible caliber. His keen ability to create and lead high-value programs drives the scalable growth at Ventas. Leveraging his 25-year career as a successful consultant and sales leader, Michael also oversees key Ventas accounts as the strategic account manager.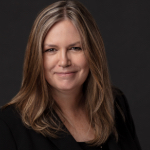 Carrie
McCloud
Carrie enthusiastically leads our team of highly skilled Salesforce consultants and developers to deliver quality services projects to our clients. She has 20+ years successfully managing and delivering professional technology services for SaaS solutions within a wide variety of industries. Carrie is an expert in business analysis, solution design, and project planning. Her areas of research and publication include technical communication, virtual teaming, and user adoption.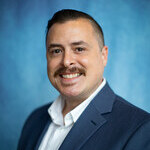 Lawrence
Tijerina
VP of Solution Architecture
Lawrence heads all Solution Architecture activities for prospective and established Ventas clients. His responsibilities begin with all Sales Engineering activities and expand to the architecture and technical design of large custom development and integration initiatives for our largest clients. Lawrence brings over than 15 years of experience designing and implementing complex Salesforce solutions across numerous corporate and government clients.
with Ventas Professional Salesforce Services
Ventas Consulting can help you reduce waste, accelerate your processes, improve employee effectiveness, and enhance your clients' experience.